About the Institute
Mission. The mission of the Space Settlement Institute is to help promote the human colonization and settlement of outer space.
We believe private industry, not government, must take the lead in space settlement efforts.
The identification of financial incentives and other factors that would motivate private industry to fulfill such a role, as well as removal of regulatory, legal, social, and psychological barriers to private sector efforts in space, are essential to the Institute's mission.
Board of Directors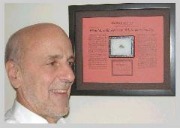 Alan Wasser's support of the space settlement concept can be traced to before the first human even entered space.
After graduating from the Bronx High School of Science in 1957, Alan went to MIT, began studying physics, and enrolled in Air Force ROTC, with the highly unusual objective of becoming what would later be called an astronaut - before such a profession even existed. Unfortunately, at the start of his sophmore year Alan failed the Air Force's strict eyesight requirements for pilot training and therefore realized he would never be selected for space missions.
He switched his focus to journalism, realizing that if he could not travel to space, he could at least write and report on it. He transferred to New York University, where he finished his remaining three years of academic requirements for a bachelor's degree in two years, fulfilling the requirements of two different majors (Political Science & English) and was elected to Phi Beta Kappa, while working part time for CBS News.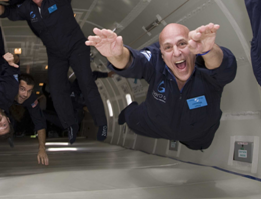 Alan worked for the New York Times, ABC News, and CBS News for a number of years, reporting on the Gemini missions and other space events. Among notable positions Alan held were Senior Editor of the team that put CBS's first "all news" radio station, New York City's Newsradio 88, on the air - and Director of News and Public Affairs at Capitol Cities' radio station in New York City.
Alan's background includes extensive business and writing experience as well. He is co-author of Genius Revisited: High-IQ Children Growing Up (1993, Norwood, NJ: Ablex). Alan owned and operated an international export business for 11 years, which he built up and sold for enough to retire at age 44.
Alan is a former Chairman of the Executive Committee (CEO) of the National Space Society (NSS) and NSS Board Member. He is an active member of the Space Colonization Technical Committee (SCTC) of the American Institute of Aeronautics and Astronautics (AIAA). He is also an Advocate of the Space Frontier Foundation, a former member of the Board of Directors of ProSpace, and a former Senior Associate of the Space Studies Institute.
As a member of the Board of Directors of the L5 Society, Alan was one of those who negotiated the merger of L5 with the National Space Institute, founded by Wernher Von Braun, to form the National Space Society. He is a member of the Explorers Club and has been published in it's Journal (sponsored for membership, because of his space activities, by Fred Ordway and Buzz Aldrin).
His article Power Tower (Ad Astra, Oct. 1990) was the first known suggestion that the Lunar poles might be the best site for the first human settlement due to virtually full-time sunlight next to eternally dark seas of frozen water and other volatiles. (Because of this, science fiction writer Ben Bova named his polar mountain "Mt. Wasser" in his book Moonrise.)
A 40-page legal article on lunar land claims recognition co-authored by Alan was accepted for publication in SMU's Journal of Air Law & Commerce. The article Space Settlements, Property Rights, and International Law: Could a Lunar Settlement Claim the Lunar Real Estate It Needs to Survive? appeared in the Winter 2008 edition of the journal (Journal of Air Law & Commerce, Quarterly Publication of the SMU Dedman School of Law. Volume 73, Issue #1 - Winter 2008, pp. 38-78). This article was later reprinted as a the chapter on the subject of space property rights in the law school textbook, "Internation Law: Contemporary Issues and Future Developments."
In addition to his role as Chairman of the Space Settlement Institute, he is also the founder and director of the Space Settlement Initiative accessible at www.spacesettlement.org. The pro-space book Return to the Moon (Apogee Books, 2005) includes a full chapter on the Initiative.
Alan is the author of numerous articles about space settlement and is a tireless and enthusiastic space activist. Alan now resides in New York City and Tampa, Florida.
Douglas O. Jobes
President and Senior Policy Analyst

Douglas Jobes became interested in space exploration and space settlement in the late 1970's after discovering the science fiction of Arthur C. Clarke. The City and the Stars was the first of Clarke's works that Douglas read, capturing his imagination and sparking a life-long interest in space.
Today, Douglas works tirelessly to promote space settlement issues among leaders in the aerospace industry, members of Congress, scholars in academia, prominent authors, and with members of the public in general.
He has been published in a number of different sources, including The Space Review and the American Astronautical Society's Space Times magazine. A legal article on lunar land claims recognition he co-authored with Alan Wasser (see above) appeared in SMU's Journal of Air Law & Commerce and was reprinted as a chapter in the law school textbook, "Internation Law: Contemporary Issues and Future Developments". Douglas graduated from Tulane University in 1990 with a B.S. in Mathematics.
In addition to his role as President of the Space Settlement Institute and Senior Policy Analyst, Douglas works as a web developer in the Atlanta, Georgia area.
David B. Wasser
Executive Director

Dave Wasser was born and raised in New York City, and is now a Media Consultant in Austin, Texas. Dave was educated at the University of Rochester and Texas A&M, where he received Bachelor's and Master's Degrees in Philosophy.
Staff
Samantha I. Infeld, Ph.D.
Policy Analyst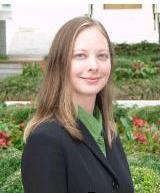 Samantha Infeld is not only passionate about space settlement but has the technical background and skills to help make space settlement a reality.
Samantha received her Ph.D. in Systems Optimization from Stanford University in 2005. She holds a Masters Degree in Aeronautics and Astronautics from Stanford and a degree in Aerospace Engineering from the University of California, San Diego.
Samantha was a Fall 2005 Policy Fellow at the National Academies. In October 2005, she organized a space property rights seminar at the Academies, featuring a debate between pro-space lawyer James Dunstan and renowned space settlement advocate Klaus Heiss.
Samantha is the lead author of several research papers related to her dissertation, "Optimization of Mission Design for Contrained Libration Point Space Missions." She has presented these at AIAA/AAS Space Flight Mechanics Meetings and the AIAA Guidance, Navigation, and Control Conference; and published the article, "Design and Control of Libration Point Spacecraft Formations" in the AIAA Journal of Guidance, Control, and Dynamics.
Samantha worked several years at the Jet Propulsion Laboratory (JPL) NASA center in Pasadena, California, in the Mission Concepts section. She now works as a consultant for NASA and commercial space companies on space mission development, and for Lawrence Berkeley National Lab on energy policy development. She also enjoys coaching student teams and visiting classrooms to share her passion for exploring and settling space.
Colin Doughan
Policy Analyst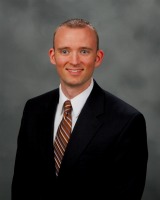 Colin Doughan runs the Space Business Blog bringing a business perspective to the space frontier: analyzing space markets and market opportunities through the lens of net present value and internal rate of return. Colin has a double major in Management and Marketing from Northwestern College and is pursuing his MBA from the University of Nebraska.
For the last decade, Colin has worked as a finance analyst for one of the US aerospace primes. From that vantage point, Colin has seen their tremendous technical achievements. He has taken note of their tremendous financial resources. He has witnessed their tremendous commitment to US defense & aerospace mission objectives. Colin has also experienced the risk averse culture of US aerospace primes. Colin believes through partnering with new commercial space companies (with their risk-tolerant and innovative cultures), these aerospace primes, in partnership with these commercial space companies, can once again lead the human race to the moon and beyond.
As with any "motivation" problem, what is needed are right incentives. What would motivate risk averse giants, and cash-strapped innovators to work together to take us beyond earth orbit...? Colin is honored to work with the Space Settlement Institute in pursuit of these right incentives.
Advisory Committee
Ned (Edward J.) Dodds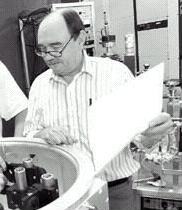 While teaching science in a public high school classroom full time for twelve years, Ned learned a great deal about reawakening American's interest in their own space program through schoolroom and other youth group activities.
Prior to his years of teaching Ned spent nearly twenty years in the heavy construction industry, mostly working on highway and nuclear and coal fired power plants along with some nuclear waste disposal projects.
After three years as an enlisted Sea Bee, Ned was commissioned as an officer in the United States Naval Reserve and served in the Engineering (ship's propulsion) department on a U.S. Navy destroyer deploying once to the waters off Vietnam.
Ned has been an advocate of Solar System Exploration and Settlement for more than twenty years. He believes getting self-sufficient human settlements established in places besides Earth must happen before some catastrophe wipes out most of humanity on Earth or industrial pollution prevents those still on Earth from continuing to support space exploration. And, Ned believes that it's inevitable - that someone is going to do it and it doesn't really matter what countries get it done. But he wants the history books of the future to show that this country, the United States of America, remained the leader.
Ned is a Life Member of the National Space Society (NSS) and Mars Society among other activist organizations and is currently President of his local NSS chapter. Ned is a former member of the NSS Board of Directors.
Ned holds a Bachelor of Science degree in Civil Engineering, a Master of Business Administration, and California Single Subject Secondary Teaching Credentials in Mathematics and Physical Science.
Charles "Chip" Proser

Charles "Chip" Proser has had a long and successful career in media, including the movie business. With screenwriter credits for the blockbuster Top Gun, creator and producer credits for Innerspace (with Dennis Quaid, Martin Short, and Meg Ryan), and screenwriter credits for Iceman (Timothy Hutton), he has proven himself even at the highest levels of Hollywood. These days, though, Chip is focusing his attention and talents on space settlement advocacy.
His most recent work, the DVD documentary Gaia Selene: Saving the Earth by Colonizing the Moon, brings together scientists and experts sounding the alert that in coming decades the Earth will almost certainly experience devastating environmental and energy crises. The solution? Extend the human presence to the Moon, where resources such as solar energy and Helium 3 are abundant. An interview where Chip discusses Gaia Selene is available on the Coast to Coast with George Noory website.
Full-length Digital Hollywood biography of Chip Proser:
"Chip Proser has lifelong experience in virtually all aspects of show business and broadcast media. Proser has worked in television as an Emmy Award-winning cameraman, director, and producer on public affairs, dramatic series, news, promotional films, and commercials. As a writer, Proser has worked in most aspects of the business, from highest budget Hollywood studio productions to television movies, pilots, and syndicated shows. He did major rewrites of Top Gun and Iceman and created Innerspace.
"In his career, Proser has also worked with Don Simpson, Jerry Bruckheimer, Peter Guber, Joel Silver, Francis Coppola, and Paramount, Universal, MGM, Disney, Warner Brothers, Columbia, ABC, CBS, NBC, and HBO. Proser created the Sworn to Secrecy series on the History Channel and Pearson International, worldwide, and co-founded the Documedia Group.
"He created the award-winning Secrets of War.com website which is an adjunct to the series. Proser holds a degree in Film and Broadcasting and has studied computer graphics and visualization at the American Film Institute. He has consulted for Broderbund-Living Books and wrote the interstitial interactive story for Top Gun - Fire at Will for Spectrum Holobyte - Microprose - Hasbro. Proser is known for his science fiction and military adventure scripts, including Interface, which was named 'one of the best ten screenplays never made' by American Film Magazine."